Pipe Flanges
Pipe flanges are used in piping systems to connect pipes, valves, pumps, and more, all while leaving convenient access for cleaning or inspection. When you need high-quality pipe flanges, turn to the expert at Industrial Pipe & Valve. With over two decades of experience, we offer innovative solutions to our customers with available shipping throughout the U.S. and worldwide. For quick and efficient access to quality products, trust Industrial Pipe & Valve.
For high-quality pipe flanges, call our experts at Industrial Pipe & Valve at (409) 736-7667.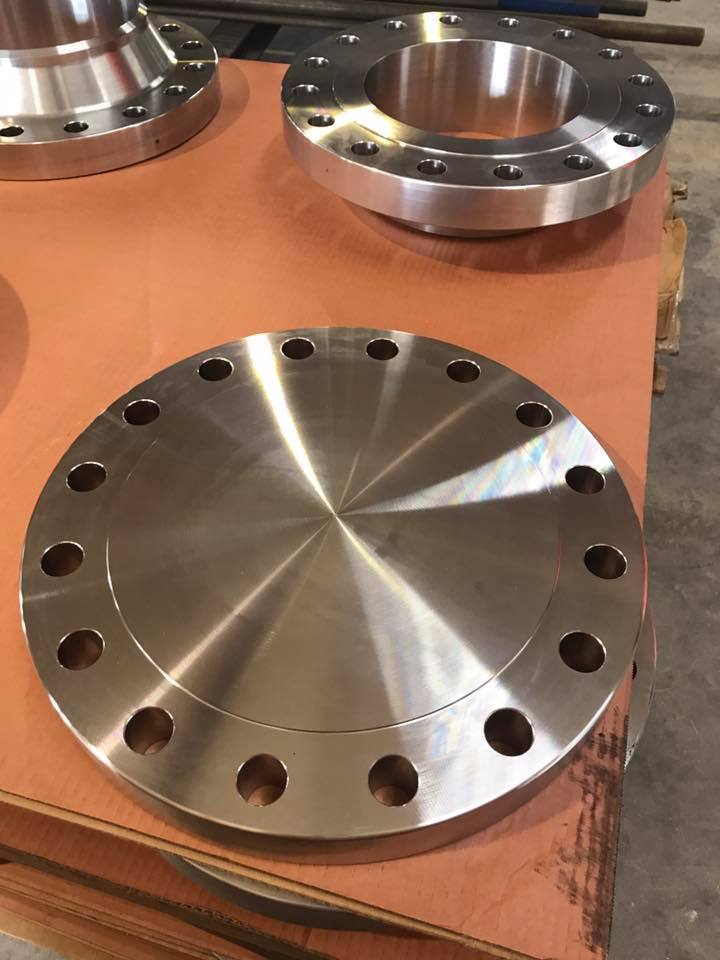 What Is a Pipe Flange and Why Is It Important?
A pipe flange is a critical component of a piping system, designed to join pipes, components, and equipment together. The use of a flange allows for easy disassembly of your system for maintenance, repairs, and modifications.
A flange joint consists of a flange, a gasket, and bolting, forming a leak-proof joint. Flanges are commonly found in industrial equipment and are essential for ensuring the smooth operation of your piping systems.
Types of Flanges We Carry
All our flanges are available in a variety of PSI ranges, including 2K, 3K, 5K, 10K, 15K, and 20K. These include:
Weld neck pipe flanges
Slip on pipe flanges
Socket weld pipe flanges
Lap joint pipe flanges
Threaded pipe flanges
Blind pipe flanges

Paddle blind flange
Blind spacer flange
Blind spacer sets (paddle blind & spacer blind)

Oil field pipe flanges

API 6A weld neck pipe flanges
API 6A blind pipe flanges
Material: 45K – 75K yield pressure
Material Options Available
The material of your pipe flanges plays a crucial role in the performance and longevity of your piping system. At Industrial Pipe & Valve, we understand this and offer a diverse range of materials to ensure you find the perfect fit for your project, including:
Stainless steel: Stainless steel is a popular choice for flanges due to its excellent corrosion resistance and durability.
Carbon steel: Carbon steel flanges are known for their high strength and durability. They are often used in applications where high resistance to wear is required.
Chrome alloy: Chrome alloy flanges are designed for high-temperature and high-pressure applications. They offer excellent resistance to oxidation and corrosion, making them ideal for power plants, petrochemical industries, and other high-stress applications.
The choice of material for your flanges can significantly impact the efficiency and life span of your piping system. If you're looking for a specific type of pipe flange or material not listed above, our team of experts are ready to assist with our 24-hour call-out services. 
Looking for a special type of pipe flange not listed above? Talk to one of our experts today at (409) 736-7667.
Industries Served
When it comes to commercial projects that require flanges, Industrial Pipe & Valve works with them all. We have experience working with a wide range of industries, including:
Refinery
Construction
Oilfields
Shipping
Fabrication
Manufacturing
Engineering
Maritime
Offshore drilling
Liquefied natural gas 
And more!
Ready to start a project that requires high-quality pipe flanges? Partner with Industrial Pipe & Valve and get shipping all over the globe! Call us today at (409) 736-7667 or contact us online!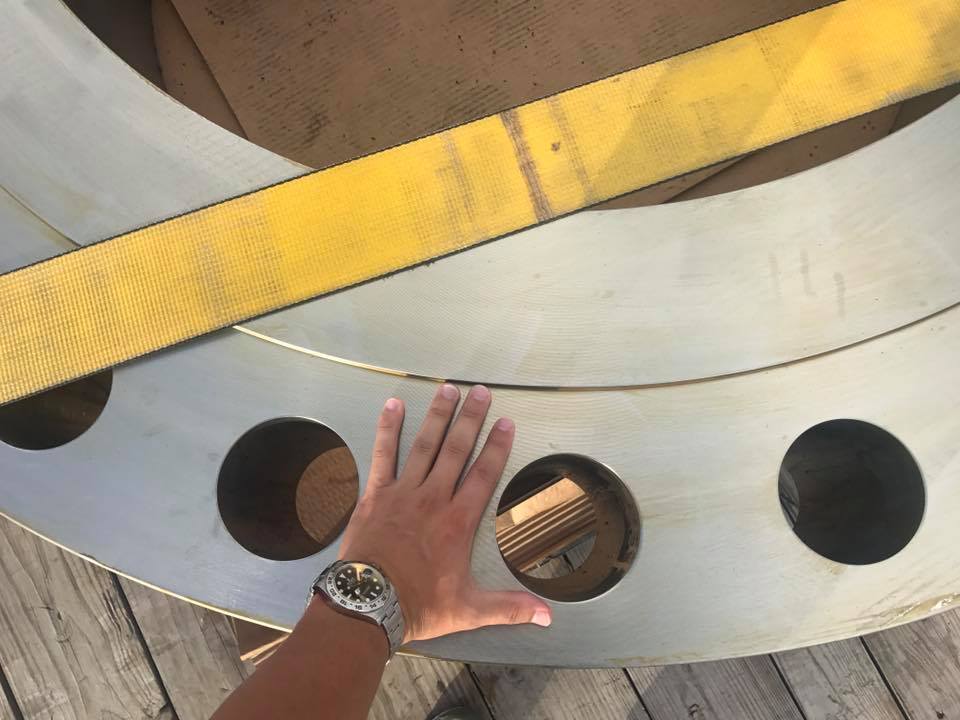 Choose Industrial Pipe & Valve
For superior service, call the team at Industrial Pipe & Valve. We're not just here to fulfill your order —   we're a product solution and technical service provider. We work with you to ensure that your project goes smoothly, and with a wide variety of other products, including pipes, valves, fittings, gaskets, and stud bolts, we have the high-quality products you need to ensure that your job gets done right. 
For prompt service and innovative solutions, call Industrial Pipe & Valve today at (409) 736-7667!